Secure Online Counseling Sessions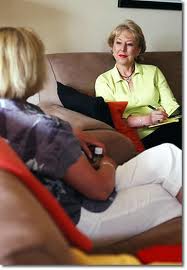 WebCast2You offers state-of-the-art solutions to todays counseling needs. Our counselor platform is available to mental health couseling practitioners and counseling centers. Missed appointments are a thing of the past. Expensive office space and associated overhead cost can be eliminated altogether.
With the WebCast2You multi cam platforms, with quality streaming features, the clinitcian is able able to see all body language and responses normally missed by phone counseling. Call the WC2Y sales department at: (413) 569-8811 or email us at: sales@webcast2you.com
With state of the art webstreaming, WebCast2You offers more solutions to the professional counselor than any other web-streaming company. Unlike other platforms, WebCast2You custom builds its platforms to meet our customer's specific web-streaming needs.
Real Benefits
Presenter(s)
Social Networks
Our Newsletter